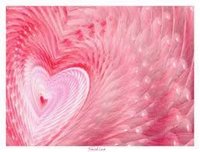 Co-coordinators
:
Maria Ribeiro Ferreira (Portugal)
Duysal Askun Celik, PhD. (Turkey)
The basis of our function and of life is Inner Work; the being. From this space of being we unfold to create and support communities. We don't need to educate anyone. We lead by example, by our lives lived. We have manifested that we want to awake the world to oneness in one generation; therefore we want to live in oneness with ourselves first, to then affect the world around us.
Up until now, we have been supporting teammates all over the world in their endeavour to create Study Groups (SG), Cinema Screenings (CS), and Celebration of Life events (CoL). We have offered trainings for those who wanted a deeper understanding of how to facilitate groups and the New Spirituality. We want and will continue doing this.
We are now starting monthly conference calls for teammates all over the world. These will have a different theme every month, and the calls will be interactive with a slot of time for Q&A. We feel that every human being is looking for connection and support. We seek assistance in our daily lives with our issues, challenges, and most of all we want to be heard. In connecting, we will feel comfortable enough to expand what we have experienced and reach out into our communities.
We have also created an interactive page on Facebook that we would love you to join and support. Here, we invite everyone to ask questions, to share what is going on in your life, what challenges you have, and what success stories you have. This is a support page. Please join us here:
http://www.facebook.com/Humanitys-Team-Inner-Work-Communities-Support
With all our love,
Maria and Duysal

Monthly Call Schedule:
February 2th 2011
Theme: Illusion, Reality and Our Dreams
Duration: 90mins
Time: 11am MONTREAL / 4pm PARIS
How to join the call:
Phone: +1 303-390-0043 Access code: 865031#
March 7th 2011
Theme: Relationship with Myself, My Family and Friends
Time: 11am MONTREAL / 4pm PARIS
April 4th 2011
Theme: Relaxing, Creating Space in your Life and Meditation
Time: 11am MONTREAL / 4pm PARIS
May 2nd 2011
Theme: My Career and My Passion
Time: 11am MONTREAL / 4pm PARIS
June 6th 2011
Theme: The Inner Child Within
Time: 11am MONTREAL / 4pm PARIS
July 4th 2011
Theme: My Physical Being: On Eating habits, Exercise and Sports
Time: 11am MONTREAL / 4pm PARIS
August 1st 2011
Theme: On Creating the Harmony between the Body, Mind and the Spirit
Time: 11am MONTREAL / 4pm PARIS
September 5th 2011
Theme: Schooling, Parenting and Children
Time: 11am MONTREAL / 4pm PARIS
October 3rd 2011
Theme: Magic that we live in and Overcoming Fears
Time: 11am MONTREAL / 4pm PARIS
November 7th 2011
Theme: Thanks giving and Creating Abundance
Time: 11am MONTREAL / 4pm PARIS
December 5th 2011
Theme: On Doingness and how it relates to Beingness
Time: 11am MONTREAL / 4pm PARIS